Problems having our training working correctly? Follow the directions below…
In a hurry? Switch to Internet Explorer or Edge and log back in. This resolves most training issues. Otherwise try the following…
Start here…
Common Issue – Your Adobe Flash player is out of date. 
FIX: Check and update your Flash player here: http://flashbuilder.eu/flash-player-version.html
If it says you need to update your Flash, you should do so. Do the update, close your browser, log back in and see if that resolves your issue.
Common Issue – Google Chrome – Flash player is not enabled 
FIX: Copy and paste (or click) this link into your browser address bar: chrome://settings/content/flash . Ensure "Allow sites to run Flash" option is enabled. Retry the training.
FIX: If the above Chrome link didn't work, you have and older version of Chrome follow the directions below.
Allow Flash in Google Chrome: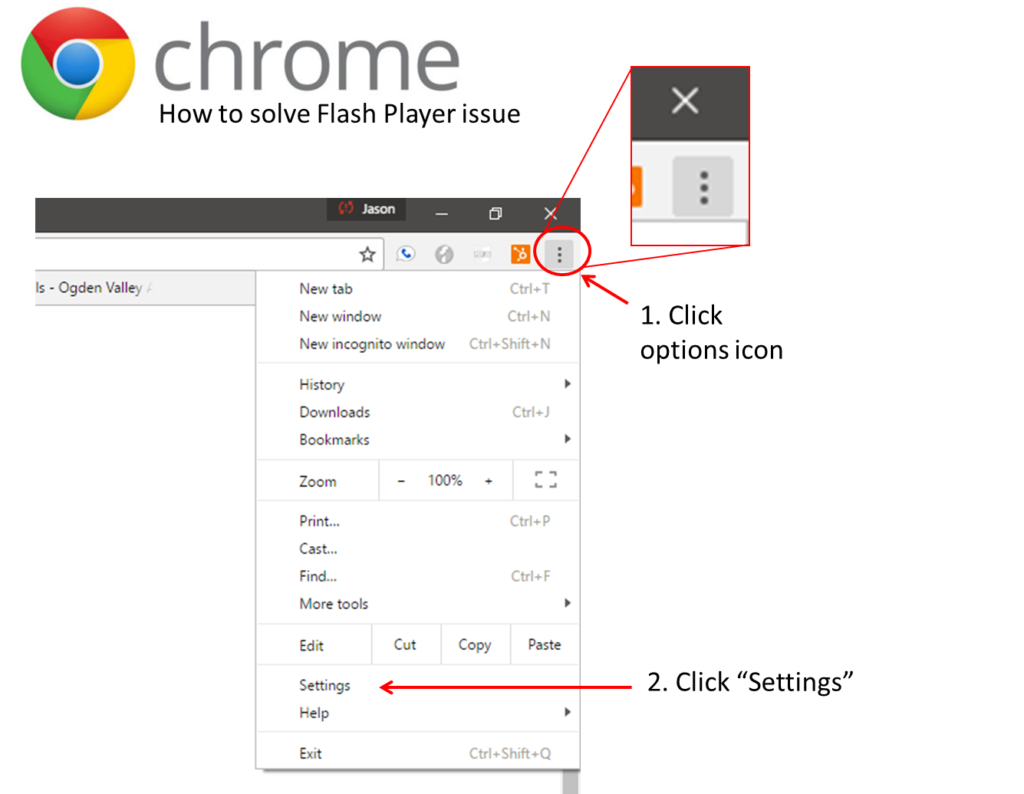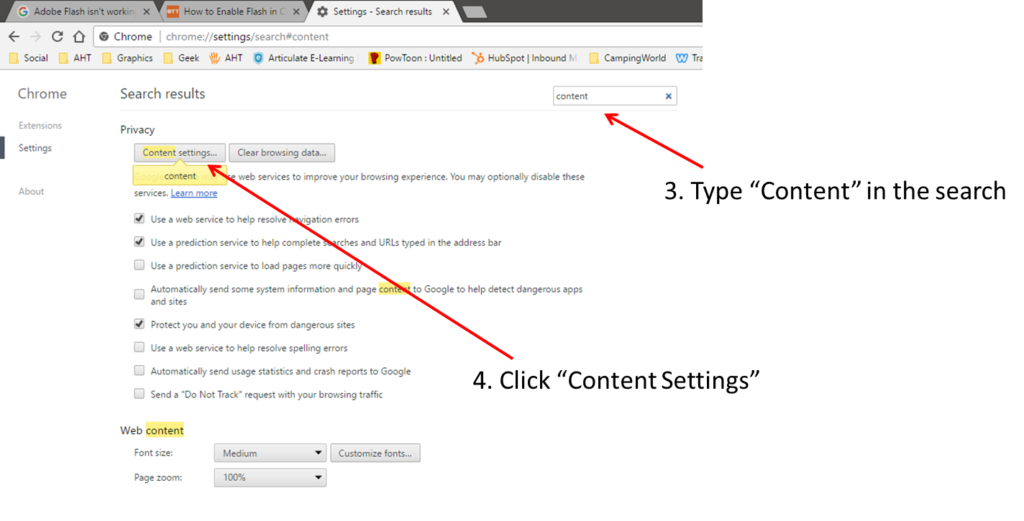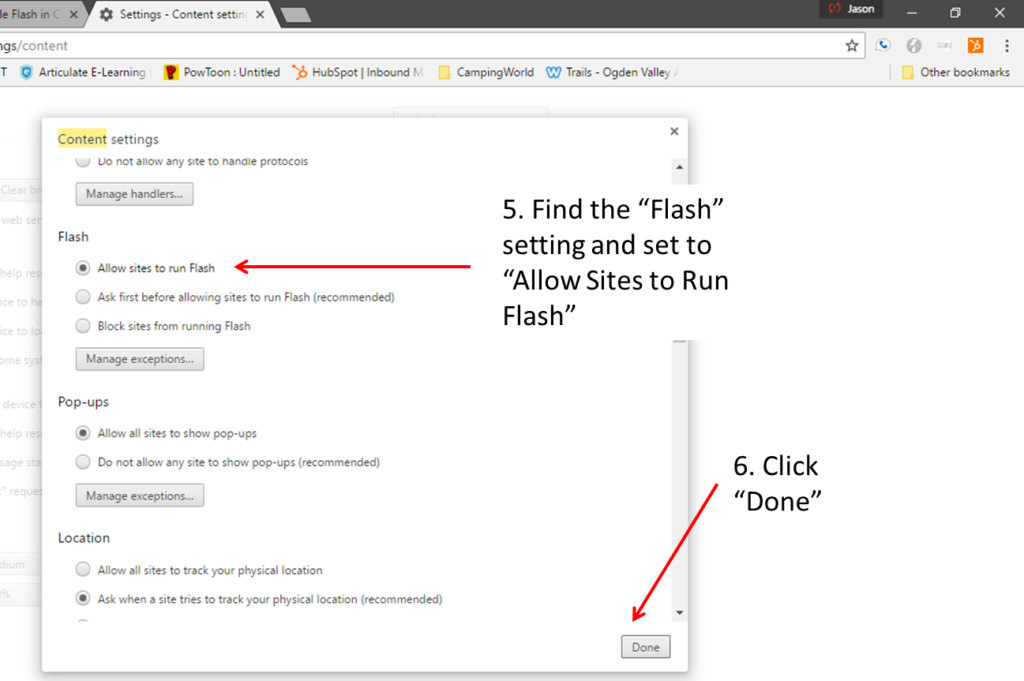 Close Chrome, re-open and log back in.