Problems having our training working correctly? Follow the directions below…
In a hurry? Switch to Internet Explorer or Edge and log back in. This resolves most training issues.
Most issues with our training are associated with Adobe Flash player which is required to run our course. If you made it through Lesson 1 and started having problems on Lesson 2, then this is your issue. Here's what we suggest…
Check and update your Flash player here: http://flashbuilder.eu/flash-player-version.html
If it says you need to update your Flash, you should do so. Do the update, close your browser, log back in and see if that resolves your issue.
Still didn't work? Then it's likely your browser is blocking your Flash player from running. Try the options below or check with your IT guru's to see if you can get their help.
Allow Flash in Google Chrome: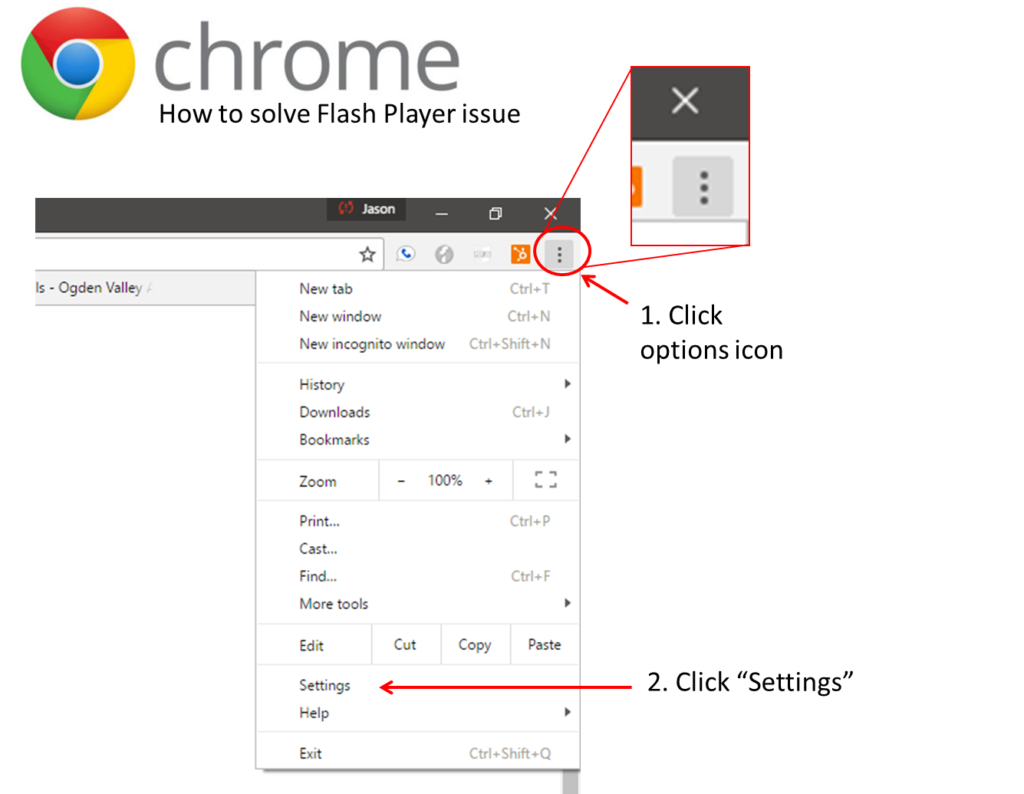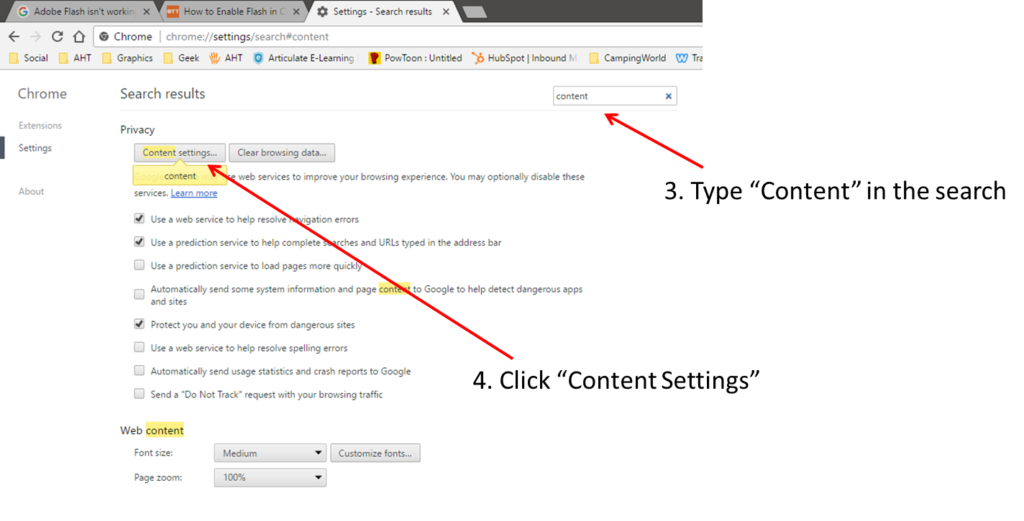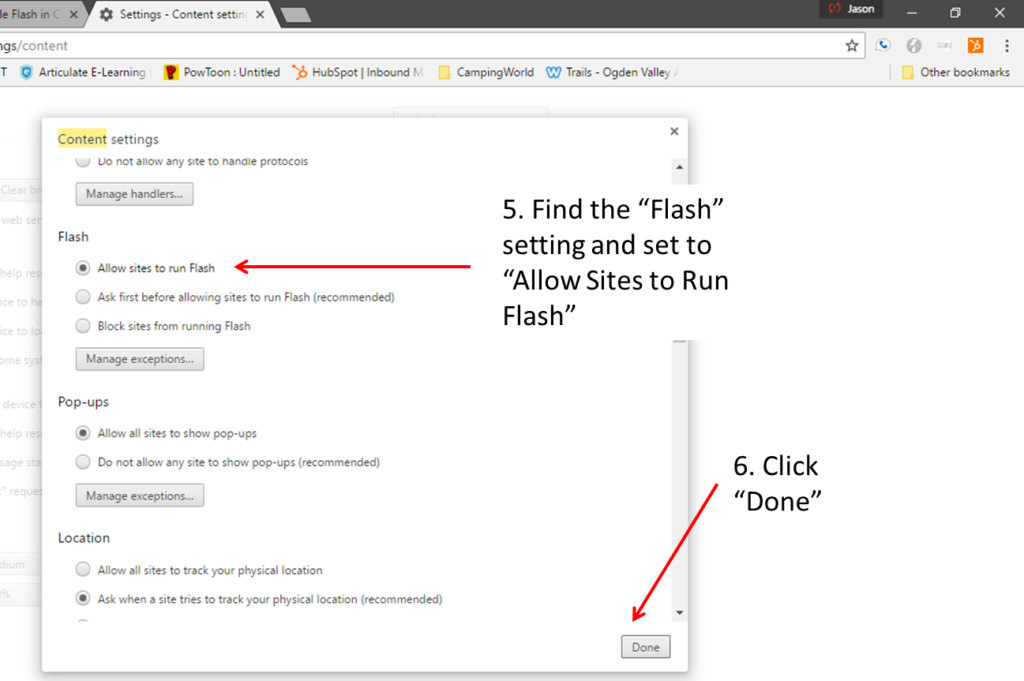 Close Chrome, re-open and log back in.
---
Allow Flash in FireFox:
Mozilla FireFox Browser (always requires the latest version of Flash):
Resolution: AtHandTraining requires Adobe Shockwave Flash to run properly. Whenever a new version of Flash is released, FireFox will typically block the older version of Flash as a security measure – this can happen multiple times each year. This issue can be resolved by ensuring you have the latest version of Flash installed.
Step 1. Go to: https://get.adobe.com/flashplayer/
Step 2. Uncheck the "Optional offer" check box and click "Install Now" Follow the remaining steps to install.
Step 3. Close your FireFox browser.
Step 4. Reopen FireFox and re-access your training.
You can check to see that flash is running here: http://flashbuilder.eu/flash-player-version.html
---