Employee Protections in the Era of Medical Marijuana Legislation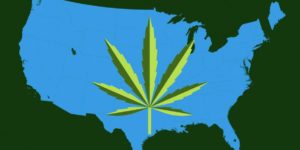 Quest Diagnostics recently wrote an excellent, up-to-date summary (as of March 2017) regarding the current state of marijuana legislation as it relates to employee protections and marijuana use. They've placed each state into one of four categories based on the current level of employees protections provided by law. Be sure to click over to Quest's article for more details and a downloadable info graphic.
As a reminder: All marijuana use, recreational, medical or otherwise is prohibited by DOT federal regulations. There is currently no scenario in which a medical review officer would overturn a laboratory positive result for recreational or medical use purposes – regardless of state law.
States with no or undefined employee protections: 
Washington
Oregon
Ohio
Montana
Michigan
Colorado
California
States likely providing no employee protections
Alaska
Hawaii
Maryland
Massachusetts
New Hampshire
New Mexico
Vermont
Washington, D.C.
States with explicit employee protections
Arizona
Arkansas
Connecticut
Delaware
Illinois
Maine
Minnesota
Nevada
New York
Pennsylvania
Rhode Island
States with unclear employee protections
Florida
Louisiana
New Jersey
North Dakota
Source: Quest Diagnostics full article link: https://blog.employersolutions.com/marijuana-employee-protections/
Purchase DOT or DFWP drug awareness and reasonable suspicion training right now!

Click Here To Buy DOT Supervisor Course – $35 or less!
Click Here To Buy DOT Employee Drug Awareness Course – $10 or less!